The BS/2 headquarters in Vilnius hosted training events in January 2023 for employees of subsidiaries from 8 countries. Among the highlights of the speeches was the new generation of the ATMeye.iQNG software solution.
Self-service devices vulnerable to attacks
Attacks on ATMs are becoming more clever and sophisticated. Self-service machines suffer an average of 1,000 attacks per month worldwide, according to a study by ATM Manufacturers Association (ATMIA). As long as self-service devices are not secure enough, criminals will use them. The most common types of ATM offenses are skimming (reading information from the magnetic strip of a bank card) and card capture (holding a customer's card in an ATM, forcing him to leave). ATMeye.iQNG software uses video surveillance and analytics to restore the chronology around the ATM and identify intruders, even if the ATM device is damaged.
The New Generation ATMeye.iQNG advantages
ATMeye.iQNG is a modern security and dispute resolution system, one of the most popular BS/2 products. Throughout its existence, the program has undergone several progressive improvements and has become even more practical and reliable. At the presentation of ATMeye.iQNG, representatives from BS/2 subsidiaries discussed the new functionality of the platform as well as its benefits.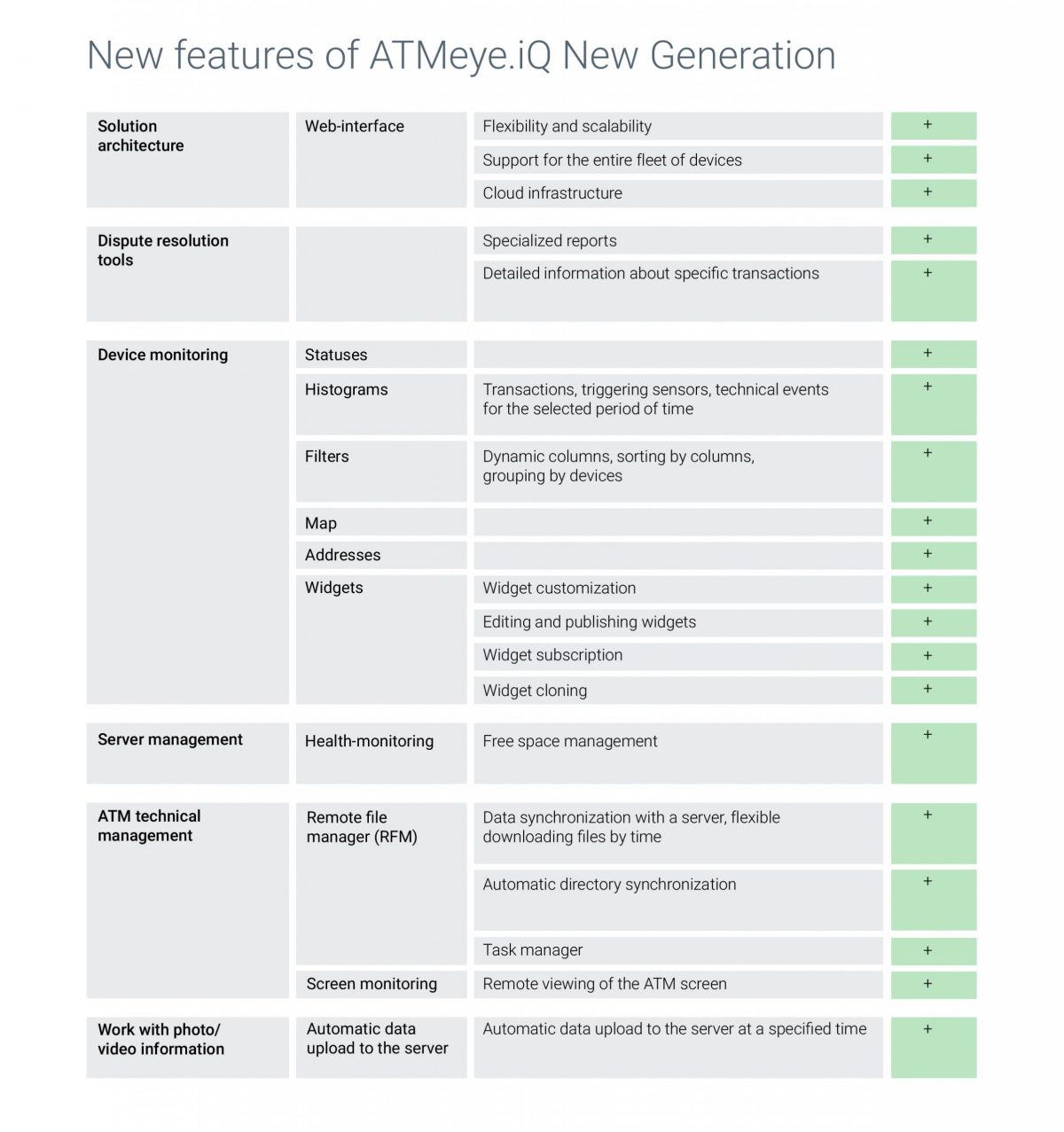 We focus on a smooth migration to the updated version of ATMeye.iQNG, which has proved to be a successful platform in Estonia. Our mission is to provide exceptional service to our customers, which allows BS/2 to stand out from the competition, commented Rene Tolts, Executive Director of BS/2 Estonia.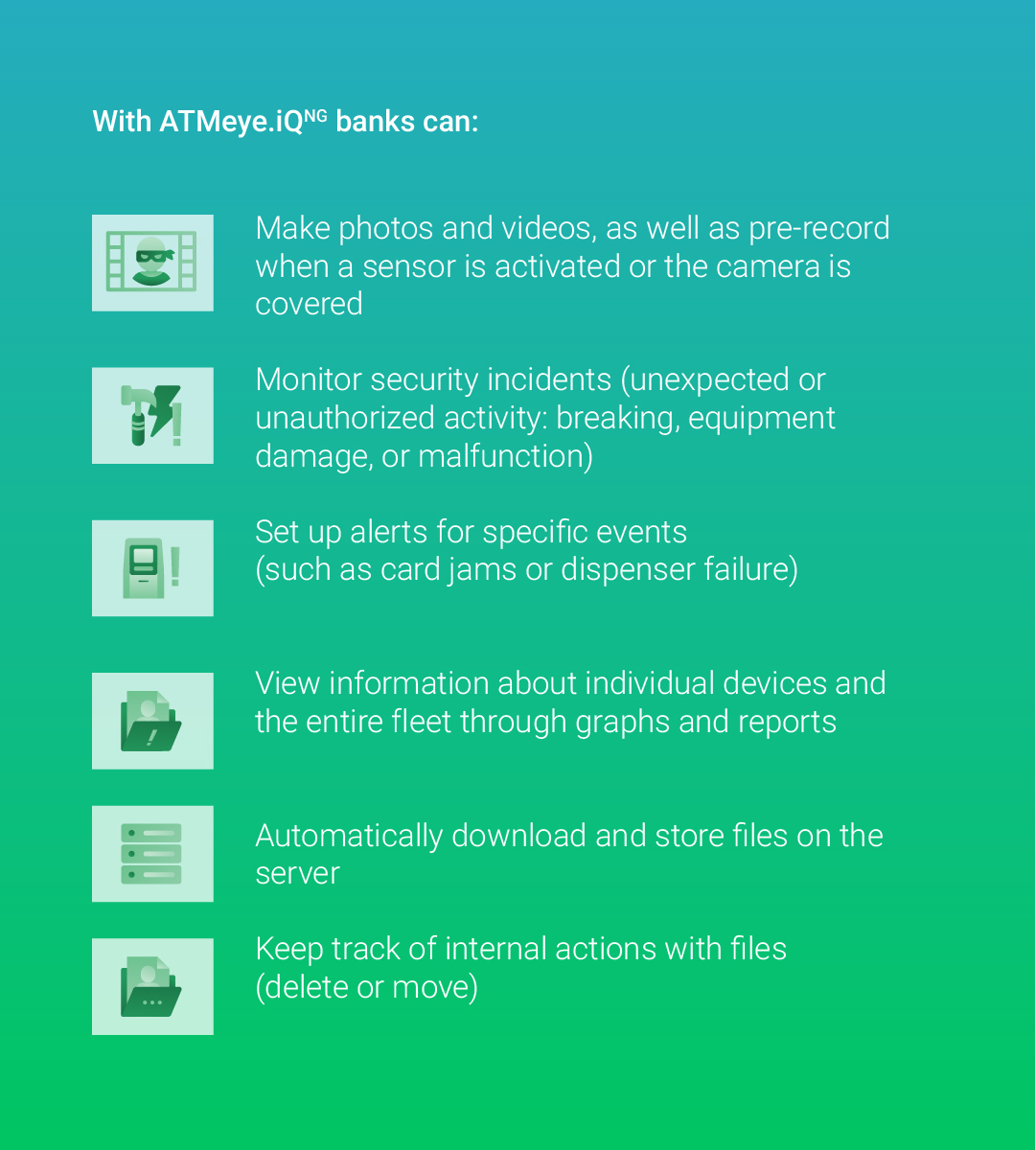 The new generation of the ATMeye.iQ NG software solution provides photo and video recordings of events with reference to each transaction and can be easily integrated into an existing banking infrastructure.