International ATM & Cyber Security 2019 conference focused on physical and logical ATM security took place in London on October 8-9, bringing together leaders in banking technology from all around the world. Penkių kontinentų bankinės technologijos (BS/2) also took part in this event, introducing the comprehensive ATMeye.iQ security solution and a new Face Detection module. The system has been awarded several times: it has received ATMIA award for the best ATM protection solution, the Lithuanian Confederation of Industrialists award as the Lithuanian Product of the Year, therefore has drawn the attention also this time.
A special feature of ATM & Cyber Security 2019 conference is that products and services are introduced not by their manufacturers, but by consumers. We asked Asterios Karampolas, representative of Sigma Hellas, our long-term partner, to share experience of ATMeye.iQ implementation and use in Zenith Bank Nigeria, the largest bank in Nigeria. For the past 3 years, BS/2 has been working closely with this bank, leading in African region.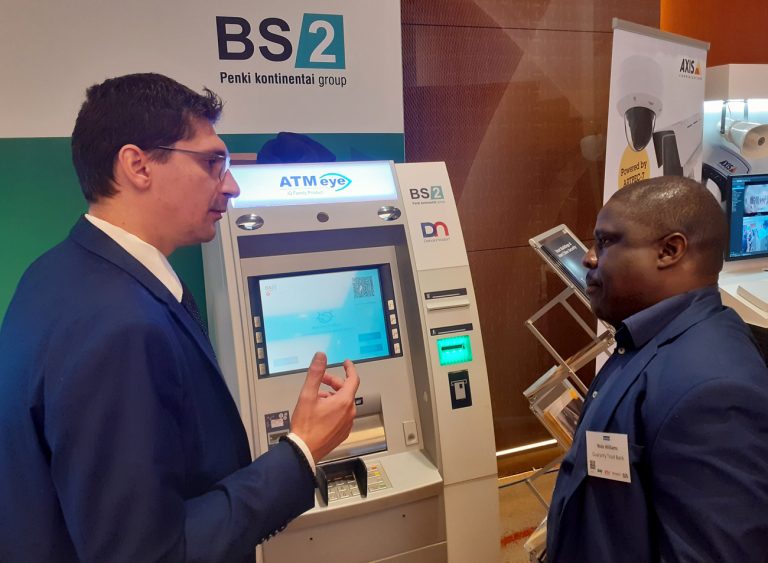 We asked the conference speaker and Sigma Hellas key account manager Asterios about the security challenges Nigerian market faces, how  ATMeye.iQ helps to resolve them as well as what are the trends prevailing in African banks and what lies ahead in the near future.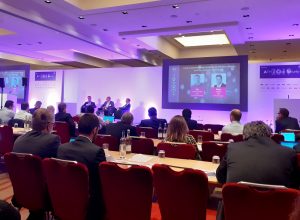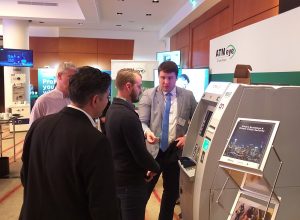 – The security challenges of terminals have become increasingly important around the world, for example, with the ever increasing number of physical ATM hacking in Europe. What measures are being taken by Nigerian banks to protect their self-service facilities and customers?
– This region faces similar security challenges as the rest of the world, which requires banks to allocate substantial funds and human resources to face the challenges. In addition to the ubiquitous installation of CCTV systems for self-service facilities, most ATMs are located in bank branches or supermarkets, where security guards ensure the safety of both customers and terminals. Although payment cards can be used at almost all points, there are even cash-only shops, but the cash requirement remains high. Therefore, the security of the ATM network is one of the priorities.
– What was the main reason for Zenith Bank Nigeria to choose ATMeye.iQ solution to secure their terminals? What special needs does this product meet?
– In terms of security, the Nigerian market is monitored by a central bank that regulates all terminal security solutions and their implementation. There is a clear definition of what video surveillance should look like, for example. ATMeye.iQ is one of the very few products that meets all the requirements. Nowadays, most banks aim to serve their customers in the simplest and safest way possible, while keeping both their money and them safe. It's exactly what ATMeye.iQ ensures. The system takes photo snapshots and captures video of all actions performed by a client at a self-service device. It allows building a detailed report of all events of any transaction. ATMeye.iQ instantly informs the bank staff responsible for any problems, thereby helping to resolve any issues occurred.
– What are the innovations in terminal security technology? What will be implemented in the near future?
– In nearest feature we are looking to implement face detection and face recognition features. This will help us to avoid any fraud actions connected with covered or hidden customer faces.